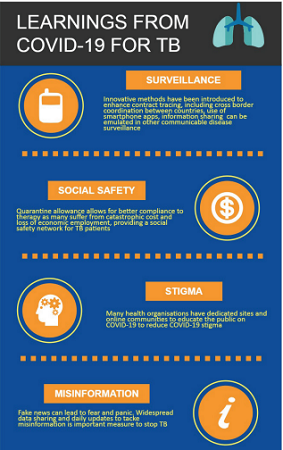 Coronavirus (COVID-19): What the Tuberculosis (TB) community can learn
Abstract
The coronavirus disease (COVID-19) outbreak which started in late 2019 was announced as a global pandemic by World Health Organisation in March 2020. Government around the world began to implement various measures including economic stimulus packages as well as movement restrictions in an effort to limit the spread of this disease. This paper aims to discuss some of the learnings and perspective of benefits, future opportunities that can be applied to tuberculosis care, in an effort to meet the World Health Organisation End — TB strategy.
DOI:
https://doi.org/10.36877/pddbs.a0000090
Refbacks
There are currently no refbacks.
Copyright (c) 2020 Shaun Wen Huey Lee

This work is licensed under a
Creative Commons Attribution-NonCommercial 4.0 International License
.